Girsan MC1911S Government 45 ACP For Sale
Girsan MC1911S Government 45 ACP For Sale online at primerfirearmsdeals at affordable prices. For individuals looking for a full-size 1911 model, the MC1911 Government models are a perfect choice. EAA's MC1911-S (no optics) and MC1911-S-TV (optics included) are similar to the MC1911-C Models with the exception slide being a little longer and the pistol being slightly heavier. Full steel machined frame and slide for rock-solid performance. Available in.45ACP with three color choices: Blue/Black, Dark Earth, and Two-Toned.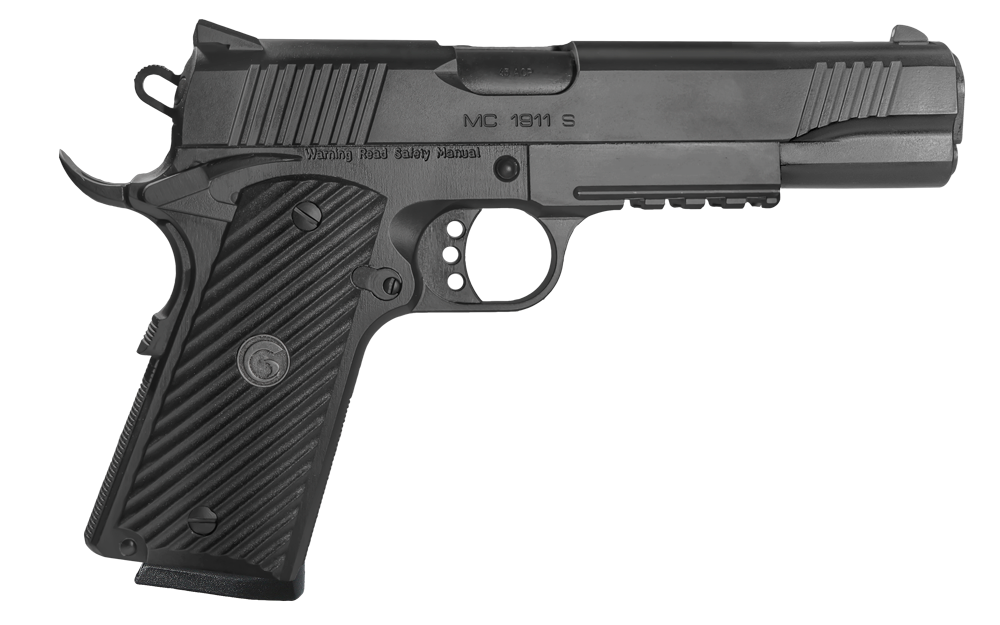 What's in the Box
Girsan MC1911S Government 45ACP
(1) Magazine
Cleaning Brush
Cable Lock
Owner's Manual
"OK", you say, "Another 1911, big deal". Well, it is a big deal when you have a fully machined steel frame 1911 with a carry optic, that comes priced similar to the "big name" guy's basic model. So, before you "buy a name" and pay too much, take a look at the Girsan MC1911S Government model, and don't forget, it includes a limited LIFETIME warranty.
Firearm Specifications
Manufacturer: Girsan
Model: MC1911S Government
Caliber: 45 ACP
Barrel Length: 5″
Overall Length: 8.75″
Height: 5.65″
Width: 1.22″
Weight: 2.55 lbs.
Finish: Black
Safety: Ambi
Capacity: 8+1