PSAK-47 GF3
PSAK-47 GF3 was designed from the ground up to be a new standard in AK-47 rifles, utilizing all new precision manufactured parts.  Thoroughly tested in development, we tortured tested to 10,000 rounds to ensure a quality product.
Not to be satisfied with just a good AK-47, we kept improving and now are proud to announce our PSAK-47 Gen3 Hammer Forged (GF3) rifle with a hammer forged bolt, carrier, and front trunnion.
The 4150 barrel is nitride treated for accuracy and durability and is pressed into a new hammer forged front trunnion to ensure the longevity AK-47s are known for.  The hardened steel 1mm receiver features an ALG AKT Enhanced Trigger with Lightning Bow and a side rail mount.
The front trunnion and bolt carrier are engraved with GF3 to designate the GF3 hammer-forged model.  The rifle is finished with an enhanced aluminum upper & lower handguard with Picatinny top rail, Magpul Zhukov stock, and Magpul AK-47 polymer grip; Rifle ships with 30 round magazine (where allowed by law).
PRODUCT DETAILS
DETAILS
Gas Nitride 4150 steel treated barrel
Stamped steel receiver
Hammer Forged Front Trunnion
Hammer Forged Bolt
Hammer Forged Carrier
Side Scope Mount
7.62×39 Caliber
1 in 9.5″ Twist
Std. 800-yard rear sight leaf
ALG AKT Enhanced Trigger with Lightning Bow
Enhanced Aluminum M-Lok Upper/Lower Handguard with Picatinny Top Rail
Magpul AK-47 Polymer Grip, Black
Magpul Zhukov Stock, Black
30 round magazine (1); Where allowed by law
First off, we were interested in the quality of the PSAK-47. Foreign-made AK-47s can be pretty hit-and-miss when it comes to quality, and PSA can have its issues, too. Hey, those $500 AR-15s work, they just don't look all that pretty.
Suffice to say–we were seriously impressed. As Larry Vickers put it, this is the "Cadillac of AKs." While the quality of this American-made AK is head-turning, we also are a big fan of the price–just under $800!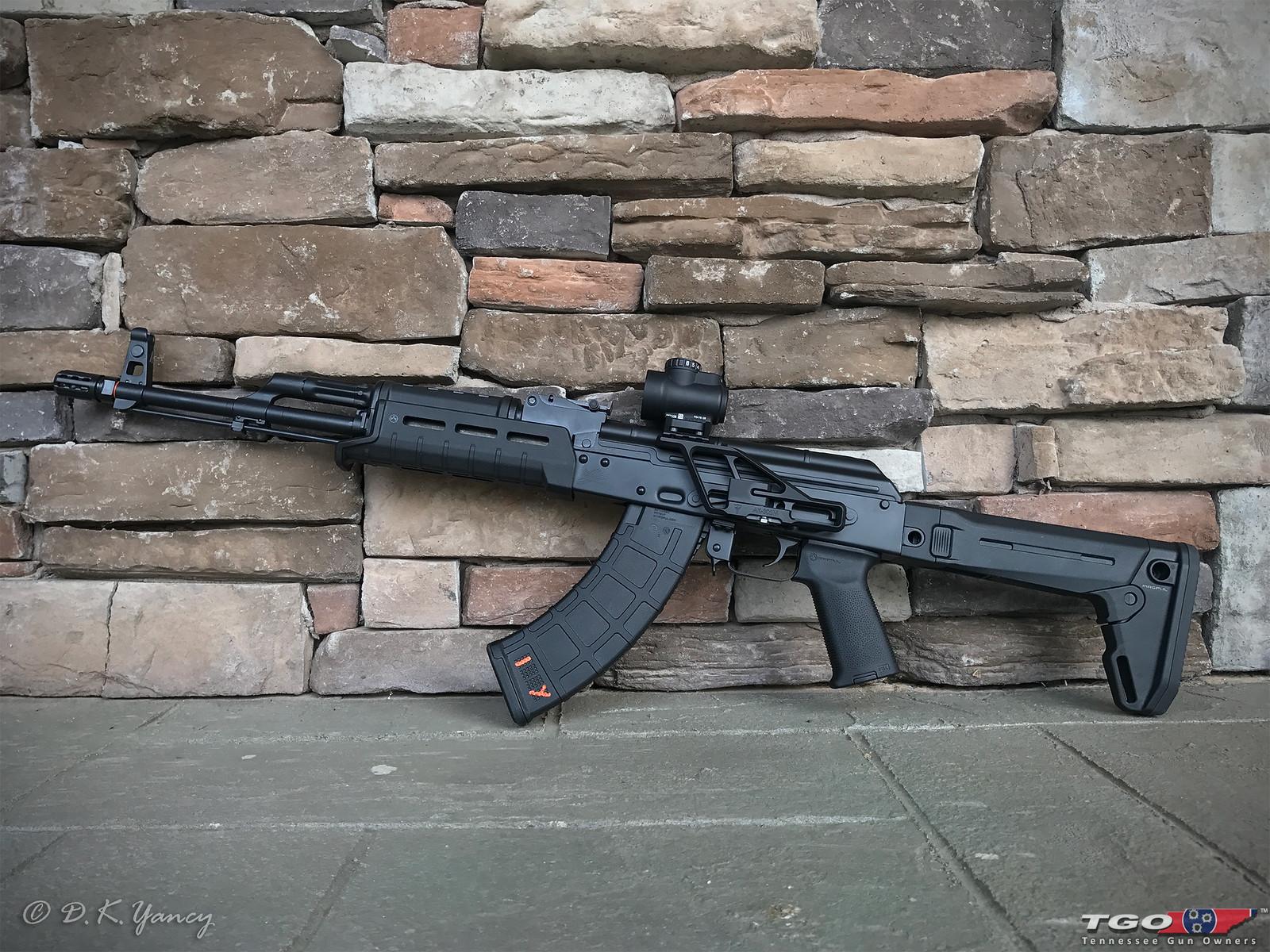 The design of the PSAK-47 is completely fresh, drawing the best traits from Russian, Chinese, Bulgarian, and Romanian AK designs. PSA outdid itself in developing this new take on what an AK-47 could be.
And, of course, they also rigorously tested and retested the gun during their development to make sure that you get a rifle that is ready for anything.
You can especially see the care and attention PSA poured into the PSAK-47 in the details. The ranch-gate safety selector is precise and secure. The action cycles like a dream, despite its rather forgiving tolerances. It's chambered in 7.62×39, just like you'd expect.
Everything is made in the U.S., except for the trunnion and the bolt, which are sourced from a Korean and an Israeli company but are finished by PSA.
Since PSA went back to the drawing board when imagining their take on an AK-47, it's interesting to see what elements were incorporated from different varieties of AK designs. The bolt comes from the Bulgarian design, while the trunnion is similar to the  Russian version with a curved rear radius.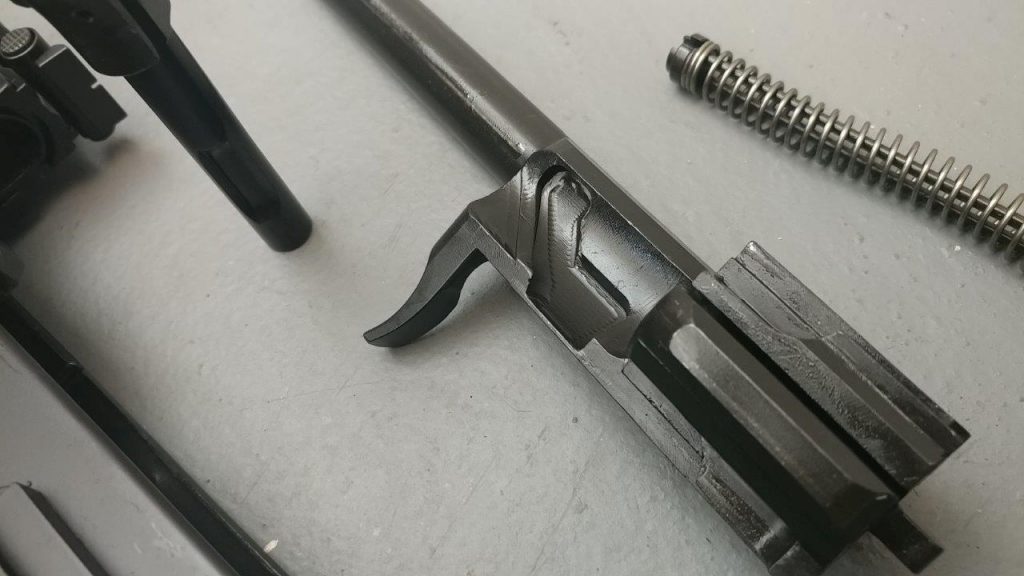 The sight is a pretty classic 800-meter rear sight and adjustable front sight, but this thing is still miles more accurate than some of the AKs we've used. There isn't a cant to be found, though, some reviewers have mentioned one. It also has a side mount to allow you to mount a scope, too.
PSA has done a bit of retooling to help the PSAK-47 be more versatile when it comes to swapping out aftermarket furniture. If you've ever played with other AKs, you're probably well aware of how finicky they can be about upgrades, but PSA has definitely helped alleviate that.
There are a few different editions of PSAK-47 out there, but the MOEkov is one of the more popular ones. This edition features Magpul MOE handguards and grips and a Magpul Zhukov folding adjustable stock.

In the past, we've had some issues with poor anodizing jobs or machine marks from PSA. We were pretty tickled to see that the finish was really consistent across all the components and there wasn't a machine mark in sight.
Some other important specs to note: the barrel is 16.2" long with a 1:9.5 twist and six-groove rifling. It's forged from 4150 steel and melonite-treated, with a classic slanted muzzle brake.
Trigger
PSA used a mil-spec double-hook trigger in the PSAK-47 which was surprisingly good. We don't really like mil-spec triggers, and obviously will talk about upgrading them in a bit, but we have to tip our hat to PSA for making a decent stock trigger.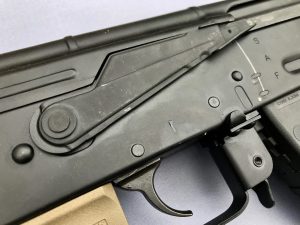 The pull weighs in at 4 lbs, 5 oz, so it's actually pretty darn good compared to foreign-manufactured AKs. Our reviewers did discover that the trigger didn't reset well during the first few shots, but the problem disappeared as they continued to break in the gun.
We also were a little bummed–but not surprised–to see that the "Auto" setting on the safety was only another setting of semi-auto. PSA was going for cool points there, and we can't really blame them. It is pretty cool.
Recoil can be a little sharp, but the Magpul-furnished PSAK-47 is significantly lighter than the traditional wood-stocked version, so it is much easier to control.
The slant brake doesn't do very much to soften the recoil, but the polymer Zhukov stock and low iron sights may also mean that you feel a bit like you're getting slapped with each shot.
Changing out the brake for a compensator helped a lot, but so did mounting an optic that was higher off the bore than the iron sights.
Reliability
So, AK-47s are pretty dang reliable. They can take a beating and they don't need super tight tolerances to work well. That being said, the PSAK-47 did pass some pretty serious torture testing but it wasn't the smoothest process.
As we mentioned above, there were some issues with the trigger reset, but the gun did go bang successfully every time we pulled the trigger.
Other reviewers didn't have any such problems, and successfully fed the PSAK-47 an assortment of ammo qualities, dirt, and mud, and it still just kept shooting.
Magazines and Mag Release
The PSAK-47 comes with a single 30-round Magpul magazine, but it's not picky about accepting other magazines, including Pro-Mag and foreign-made mil-spec magazines. If you already own some AK magazines, you're probably good to go.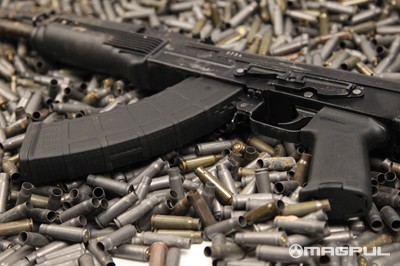 The mag release is pretty standard and magazine insertion is clean and sure with a nice click every time. It's a great feeling.
Maintenance & Disassembly
First off, let's note that AK-47s take a beating and keep kicking, much like our beloved ARs. After all, both are made to work under extremely demanding conditions without jamming or fouling up.
The action is seriously roomy, which makes it a breeze to work on for those of us without elfin fingers. It also is the reason this thing is just so dang reliable. There's a lot of room for gunk before it starts to become a problem.
Bang for Your Buck
AKs aren't cheap, even if they aren't made in the U.S. PSA, however, has found a way to bring us an All-American take on an AK-47 for less than $800.
For us, it's a great deal, even if you end up with one that isn't as pretty as it could be.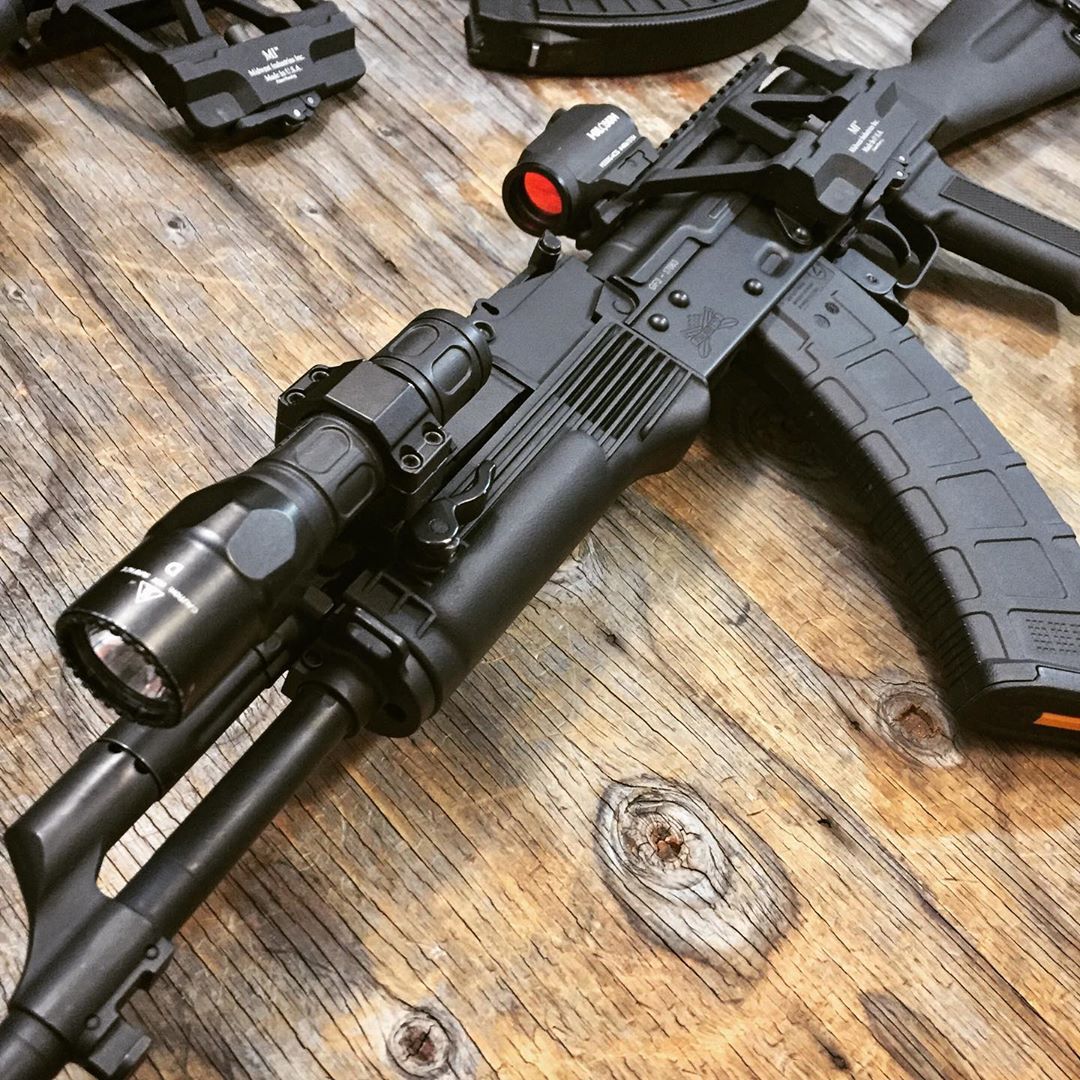 Upgrades
AK upgrades are booming pretty well right now, so there are quite a few options out there to choose from. Fortunately, PSA made the PSAK-47 pretty upgrade-friendly.
Let's take a look at a few recommendations to get you started!
Trigger
As we know, upgrading your trigger is a great way to get more accuracy out of your rifle, fast. That being said, we'd like to suggest you take a look at the ALG AK Trigger.
It's a drop-in trigger with a super-easy install, and it brings your trigger pull down to about 3 pounds. This upgraded trigger also will reduce your trigger's pre-and post-travel, for a much more pleasant shooting experience.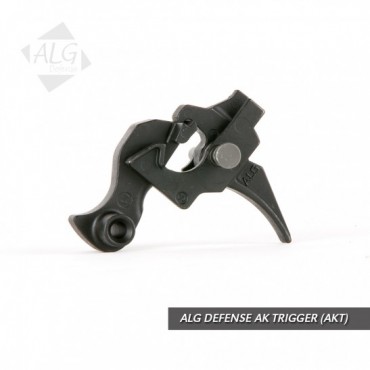 ALG AK Trigger
Pros
Smoother and shorter trigger pull
Machined from triple alloy steel
Corrosion-resistant Manganese Phosphate finish
Cons
May require minor fitting
65
at Palmetto State Armory
Red Dot
We like our red dots around here, and we can definitely recommend the Aimpoint PRO, but if you don't have a spare $400 to toss around, we also recommend the Holosun HS403C.
The HSC403C has stood up to some pretty severe torture testing and it's made it through like a champ. It's got a 2 MOA dot, a seriously long battery life, and a solar panel to help extend the charge!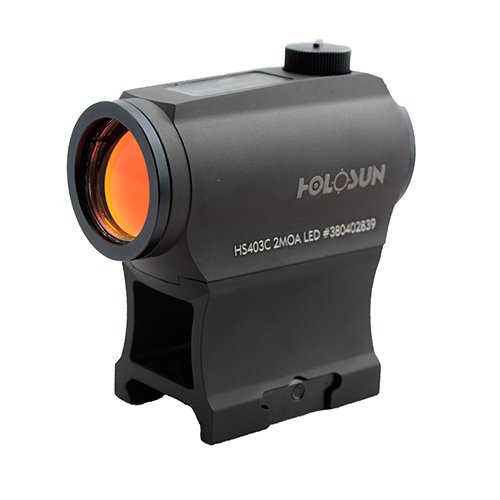 Holosun HS403C Red Dot
Pros
Solar panel for battery savings
50k hour battery life
Waterproof up to 1 meter
Cons
The battery is hard to remove
Looking for other red dots? We've got you covered–check out the best red dots.
Side Optics Mount
One disappointing thing about AKs is that they don't have a great way to mount an optic–but side mounts make it a whole lot easier.
A really versatile option is the Midwest Industries AK Railed, Scope Mount. It adds a short section of Picatinny rail to the top of your AK, perfect for slapping on an optic or other accessories.
It's highly adjustable and has a quick detach method that's easy enough, once you learn how to read it. Be sure to give the directions a look-see, unless you want to struggle with it because you put it on too tightly.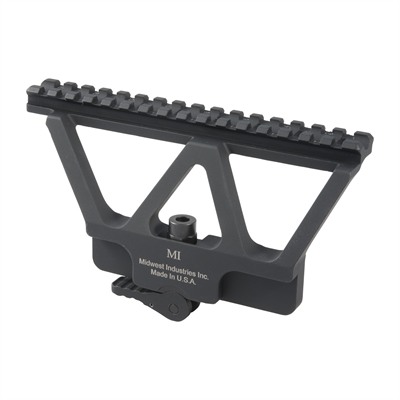 Midwest Industries AK Railed Scope Mount
Pros
ADM auto-lock system allows for repeat zero
Low profile
Attaches to the common AK side scope rail
Cons
Can be a challenge to get off the first time
You'll have to remove it to access the internals of your AK, but it seems to hold zero pretty well, even if you reinstall it.
Magazines
The PSAK-47 takes quite a few varieties of magazines, including those made by foreign manufacturers. We think, though, it's pretty hard to go wrong with a Magpul PMAG, especially since they're nice and lightweight, while still being plenty sturdy.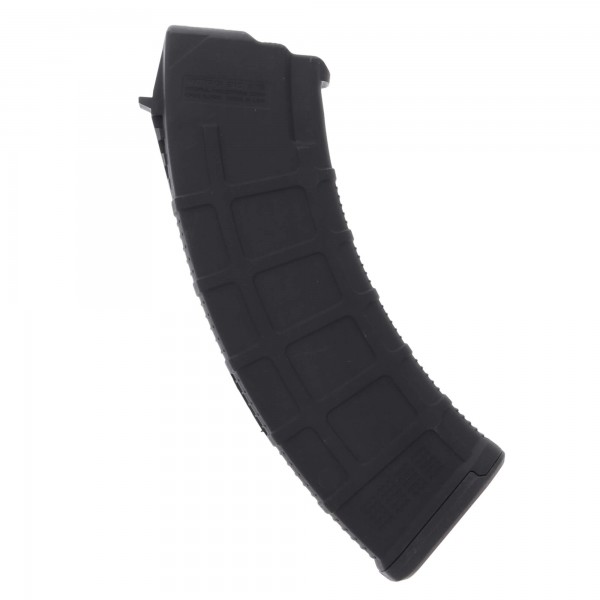 Magpul 30-Round AK/AKM PMAG
Pros
Constant-curve internal geometry for smooth feeding
Anti-tilt, self-lubricating follower
Impact and crush resistant all polymer body
Cons
Tight fit in the mag well
Sling
And, of course, we can't leave you without talking about a sling for your new toy. Single point slings, like the Blue Force Gear UDC Padded Bungee Single Point Sling, are a versatile and comfortable option for many shooters.
This particular sling has easy-to-change attachment connectors, soft padding, and just a little bit of stretch to make it comfortable, hassle-free, and simple to use with the rifle of your choice.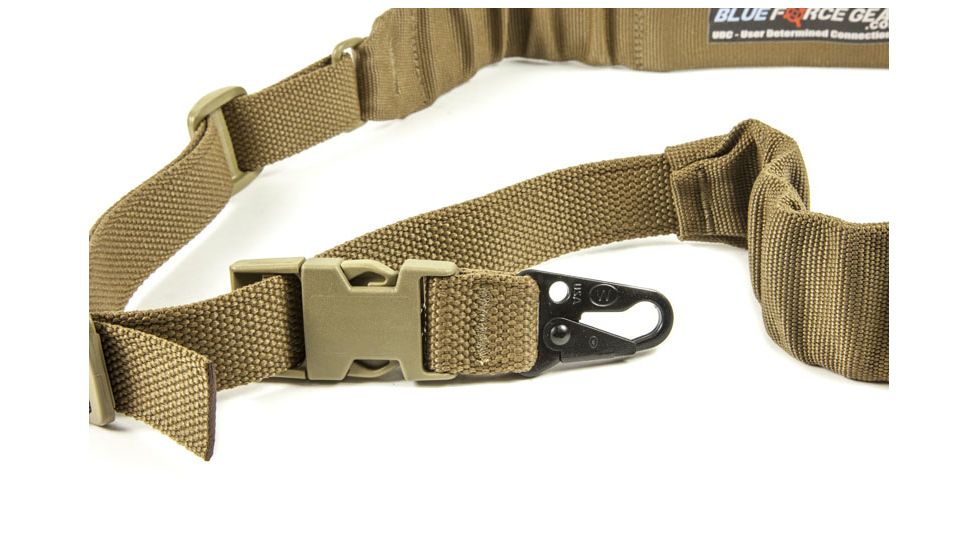 Blue Force Gear UDC Padded Bungee Single Point Sling
Pros
Short bungee sections absorb shock
Padded for comfort
Versatile attachment adapters
There's plenty of other options in our guide to the best rifle slings.
And, of course, there are pretty much endless options when it comes to upgrading your buttstock, grips, handguards, muzzle devices, and more–but we think that the ones PSA includes are pretty nice.
Conclusion
All things considered, we're pretty thrilled with the PSAK-47. Not only is this a well-designed and manufactured rifle, but it's also pretty dirt cheap, too. In our opinion, PSA really outdid themselves this time.
We'd like to see a little more accuracy out of the rifle, and maybe have an easier time sighting it in, but it's an AK–there's only so much you can do about that. With a few tweaks, it manages a respectable degree of accuracy, and it won't pinch your face, either.

PSAK-47 GF3 MOEkov Edition
Pros
Hammer forged bolt, carrier, and front trunnion
Gas Nitride 4150 steel treated barrel
7.62×39 Caliber
799
at Palmetto State Ar
m
ory
Overall rating: 7/10 stars
Have you shot the PSAK-47? Do you want to? Share your thoughts about it in the comments! Looking for an AK alternative? You might be interested in our